Fall Into Fashion
An evening of shopping, discounts, a fashion show, and more!  Join us At Dillard's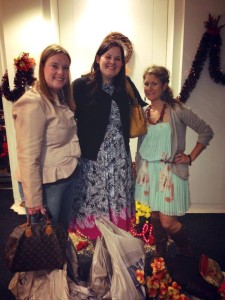 in The Eastland Mall for our annual VIP Autumn Shopping experience Fall Into Fashion!
The evening includes great fun with friends and door prizes; cash bar and hors d'oevres; style stages, make-up, and hair artist presentations–featuring the latest fashion trends!  Exclusive store-wide discounts, swag bags and gifts with purchase are traditionally offered as part of the evening.  All proceeds are donated to the Junior League of Evansville. 
On Tuesday, September 29th 2015, the Junior League of Evansville presented a live fashion giveback night benefiting the girls in the YWCA's Live Y'ers program. JLE members provided a workshop on body image, self-esteem, and dressing for success in addition to mentors who assisted at-risk girls in selecting appropriate outfits. Each girl received new clothing thanks to the generosity of the Junior League of Evansville and the YWCA.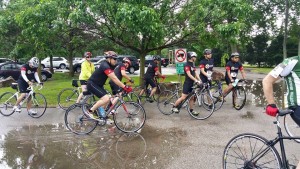 Rockin' River City Ride and GLOWRun
Our two day official Let's Move Event takes place each spring and features an evening GLOWRun, a rockin' launch party, multiple bike routes along the beautiful Evansville downtown riverfront, play parks for kids, health and fitness education, and community entertainment. Visit the official Rockin' River City Ride event page for more information!
Cookbook
Once Upon a Time, Recipes and Recollections from a River City, our award-winning 2004 Tabasco National Winner, is available via our Community Outreach/Recruitment tables present at most Junior League of Evansville events or in our Online Store.