THE IMPACT OF WOMEN BUILDING BETTER COMMUNITIES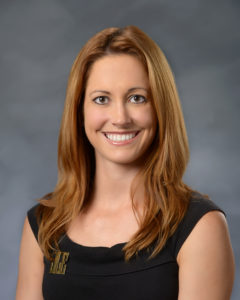 Welcome to the Junior League of Evansville®! Founded in 1926, the Junior League of Evansville is an organization of women volunteers committed to developing the potential of women and improving our community through the effective action and leadership of trained volunteers. Our volunteers receive training at national conferences hosted by The Association of Junior Leagues International® (AJLI), as well as hands-on training through the implementation of community programs, allowing our members to develop non-profit leadership skills and learn how to strategically improve our communities. We offer our members the opportunity to connect with other women and to empower one another to achieve our full potential.
We will begin this League year with a formal strategic plan to guide our direction over the course of the next three years. Our vision is a well-rounded League with an active, engaged membership. Past surveys of League members conducted by AJLI show that by offering meaningful community engagement to their members, Leagues broaden and deepen the pool of community and civic leaders who are positioned to generate further impact in the community. The development of well-trained community and civic leaders is a unique comparative advantage of The Junior League®. This year, we will follow AJLI's Issue-Based Community Impact model by utilizing the community needs assessment conducted by United Way of Southwestern Indiana, Deaconess Health System, St. Mary's Medical Center, ECHO Community Health, and Welborn Baptist Foundation to help hone our focus to a specific community need.
The foundation of Issue-Based Community Impact is the intersection of an existing community need with our members' resources and passions. Matching trained volunteers with specific community needs will lead us to the development of a stronger network of community partnerships. Every member of Junior League of Evansville® [JLE] will have a voice in identifying our community focus. Our members will research, develop, and manage a system of strategic projects and programs in collaboration with our community partners to significantly impact our community and to achieve measurable objectives. When we have fully implemented our Issue-Based Community Impact our members will be able to directly correlate their efforts to the improvement of an area of need within our community. Moving forward with Issue-Based Community Impact will give our organization a definable community presence and will significantly increase our membership satisfaction. Our members' roles in the development of strategic community initiatives will empower them as civic leaders.
We look forward to celebrating our members and recognizing their accomplishments throughout the year. Our vision is a flexible and fun organization where women can meet others with common goals and can empower one another toward the achievement of those goals.
Elissa Hewins,
President 2016/2017
Junior League of Evansville