Women's Conference 2020 – For more information and to register click here!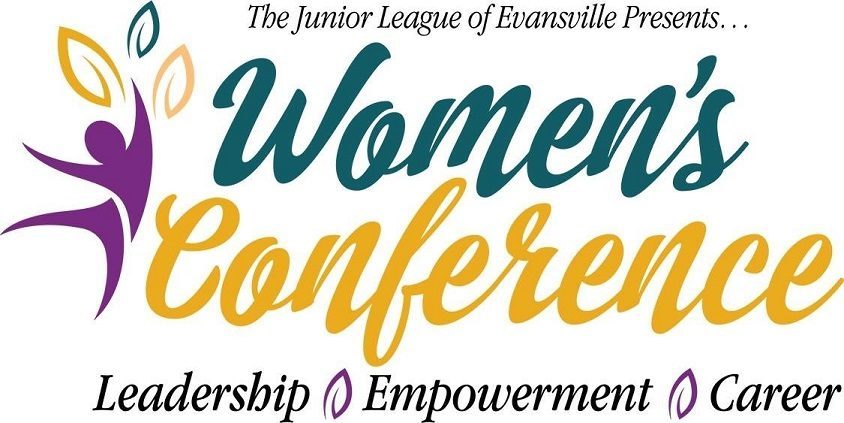 After careful consideration, the Junior League of Evansville is postponing the 2020 Women's Conference to April 2021, due to the recent trend of Covid-19 numbers in the Evansville area. The exact date of the conference will be announced soon. The safety of our members and community is our first priority. We appreciate our sponsors and community partners for their ongoing support.
The 2020 Top 20 Women in Business and Woman of Empowerment Awards will still be presented at this luncheon in April at the Old National Events Plaza. All registrations for the luncheon and conference will be honored for the new date.
In support of our mission, the Junior League of Evansville will host the Women's Conference and Luncheon in April 2021 at the Old National Events Plaza from 8:00 am to 3:30 pm. This 3-tiered conference program is specifically designed to inspire and empower women at every stage of their leadership journey – from women who are just getting into the workplace, to rising managers, to tenured executives.
Ready to register for the conference?  Click here to register!
Keynote Speaker Erin Joy, Founder and CEO of the consulting and executive coaching company, Black Dress Partners, and co-author of Anatomy of Accomplishment will share her guide to Bigger, Better, and Bolder Business Results.
Erin Joy is the Founder and CEO of Black Dress Circle, a business consulting and coaching organization that specializes in creating and facilitating roundtable groups of female entrepreneurs. An accomplished advisor and counselor, Erin's roundtables have helped guide and support countless women as they address the specific challenges and opportunities that come with owning and leading companies. Black Dress Circle has a proven track record of helping female business owners strategize, prioritize, and improve organizational performance.
The conference will include workshops and a vendor expo focused on women's interests, career, and leadership.
Workshops:
Planning, strategy, and mindset for women business leaders facing both challenges and opportunities in these uncertain times.
How to bounce back when the world knocks you down.
Radical Candor.
Negotiation skills for women.
Be financially fit.
The curious key to leadership.
#IamRemarkable workshop.
Be the boss of your feelings: How to handle life's stressors without hurting yourself.
Microaggressions matter.
Squad goals – How your network and personal brand can accelerate your career goals.
Liberate yourself – How to feel validated and whole no matter what.
The balancing act of work-life.
Leading ourselves & others in times of change.
The flower man: A vision for our community's future when servant leadership becomes our chosen culture.
Workshops will feature Victoria Krull, Google Workshop facilitator and Product Support Manager, presenting #IamRemarkable, a Google initiative empowering women and underrepresented groups to celebrate their achievements in the workplace and beyond.
During the luncheon, the Junior League of Evansville will present the Woman of Empowerment Award as well as name the 2020 Top 20 Women in Business in the Tri-State Area. These awards will recognize innovative, servant leaders in the Tri-State who make our community a better place to live and work. The nomination process for both awards has now closed! Please join us at the conference in April 2021 when we will announce the winners!
Price to attend the Women's Conference in April 2021:
$40.00 – Conference per person
$45.00 – Luncheon per person
$75.00 – Combo Conference & Luncheon per person
Click here to purchase tickets for the Women's Conference.
Event Location:
Old National Events Plaza
715 Locust Street
Evansville, IN 47708
If you would like to make a donation to support the Women's Conference, please click here.
For more information about this event, please email us at office@juniorleagueofevansville.org
Thank you to our mission partners Deaconess Hospital and Deaconess Women's Hospital.
Thank you to our community partners: St. Vincent – Ascension, Legence Bank, Kemper CPA, and News 4U.