Women's Conference 2020 – For more information and to register click here!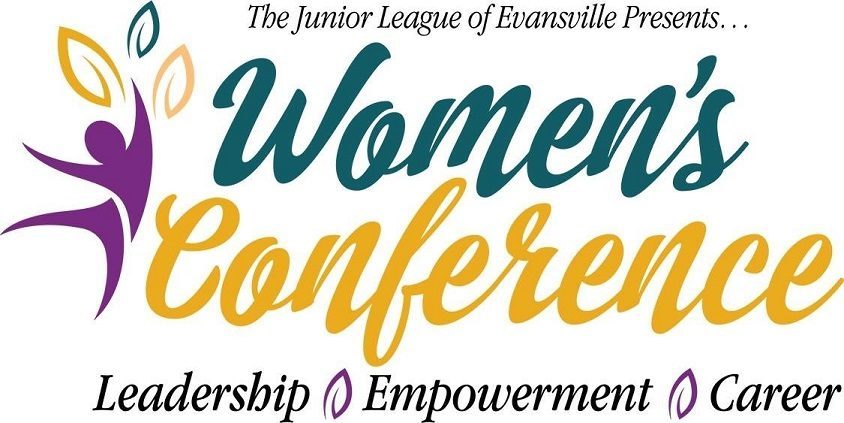 Due to Covid restrictions the Junior League of Evansville will be offering the Women's Conference and Luncheon virtually on April 8, 2021.
Each Virtual Conference Guest will receive a Conference package and SWAG Bag as well as admission to 4 Amazing Workshops focused on Leadership, Career and Empowerment. This conference program is specifically designed to inspire and empower women at every stage of their leadership journey – from women who are just getting into the workplace, to rising managers, to tenured executives.
Each Virtual Luncheon Guest will receive a Luncheon package, SWAG Bag, Gift Card for Lunch from Pangea Kitchen, admission to the luncheon featuring the Keynote Speaker and the Woman of Empowerment and Top 20 Women in Business Celebration. These awards will recognize innovative servant leaders in the Tri-State area who make our community a better place to live and work.
Visit the Junior League of Evansville's website for more information. http://www.juniorleagueofevansville.org
Keynote Speaker Erin Joy, founder and CEO of the consulting and executive coaching company, Black Dress Partners and co-author of Anatomy of Accomplishment will share a guide to Bigger, Better and Bolder Business Results.
Workshops will feature Victoria Kroll, Google Workshop facilitator and Product Support Manager presenting, #IamRemarkable, a Google initiative empowering women and underrepresented groups to celebrate their achievements in the workplace and beyond.
Ready to register for the conference?  Click here to register!
Price to attend the Women's Conference on April 8th:
$40.00 – Conference per person
$45.00 – Luncheon per person
$75.00 – Combo Conference & Luncheon per person
Click here to purchase tickets for the Women's Conference.
If you would like to make a donation to support the Women's Conference, please click here.
For more information about this event, please email us at office@juniorleagueofevansville.org
Thank you to our mission partners Deaconess Hospital and Deaconess Women's Hospital.
Thank you to our community partners: St. Vincent – Ascension, Legence Bank, Kemper CPA, and News 4U.