Provisional Opportunities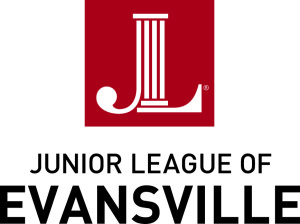 If you are interested in more info on JLE, CLICK HERE to send us your contact info and we'll reach out to you!
CLICK HERE to enroll in the 2017-2018 Provisional Class!
Payment can be made at a JLE social event, by calling the JLE office at 812-434-6710, at this link, or by mailing a check to:
Junior League of Evansville
123 N.W. Fourth Street
Suite 422
Evansville, Indiana 47708
Please be sure to review the outlined membership information below to ensure that you maximize the benefits and experience you can expect as a Provisional Member.
Provisional Member Investment/Training Opportunities 2017/2018
I. Provisional Dues
Junior League of Evansville and Association of Junior League's Int.'l Dues: $133.00
Provisional Training Fee: $20.00
II. Meeting Opportunity
Provisional Retreat on Saturday, August 12 or Tuesday, August 22
General Membership meetings on 2nd Tuesday of each month (attend 2)
Mini Meetings and Training Day Events (attend 1)
III. Community Opportunity
"Done In a Day" (DIAD) and Community Issue Based volunteer activities (volunteer 4 hours)

There will be several projects throughout the year that a member may choose from
IV. Fundraising Opportunity
Sell and/or purchase a JLE Once Upon a Time Cookbook
Sell and/or purchase $115 in any combination of JLE Fundraising Events, such as:

Fall Into Fashion
Rockin' River City Ride
Throughout the year, there will be make-up opportunities for Provisional Members who are unable to fulfill certain meeting and volunteer training opportunities due to scheduling conflicts. These issues should be discussed with your Provisional group leader in order to ensure that you are substantially fulfilling the training opportunities as stated.