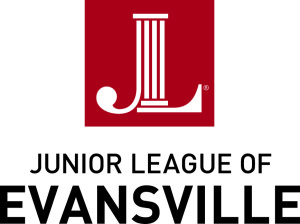 If you are interested in more info on JLE, CLICK HERE to send us your contact info and we'll reach out to you!
CLICK HERE to enroll in the 2019-2020 Provisional Class!
Payment can be made at a JLE social event, by  calling the JLE office at 812-434-6710, online at this link, or by mailing a check to:
Junior League of Evansville
101 Plaza East Blvd
Suite 112
Evansville, Indiana 47715
Please be sure to review the outlined membership information below to ensure that you maximize the benefits and experience you can expect as a Provisional Member.
Provisional Member Investment/Training Opportunities 2019/2020
The Provisional will satisfy the training opportunities of the Provisional Training Course.  The Junior League of Evansville offers programs that provide formal, informal, and experience training in eight key subjects for developing effective community service and leadership.  As part of the New Member Development and Orientation program, the Junior League of Evansville asks each new member to participate in the following:
1.  A 30 minute Orientation Session with an assigned Mentor.
2.  One training module for each of the eight subjects.
These modules are to be completed within an 18-month period, based on the schedule, style of learning, and interest.
3. Provisional Fee of $20.00
4. Membership dues of $133.00
The provisional understands there are no refunds of Provisional Fees and Membership Dues. For members joining or reinstating there will be a prorated rate based on the Junior League of Evansville June 1st -May 31st fiscal year timeframe.  The schedule is as follows:
June 1 – August 31  100%
September 1 – November 30  75%
December 1 – February 28  50%
March 1 – May 31  25%