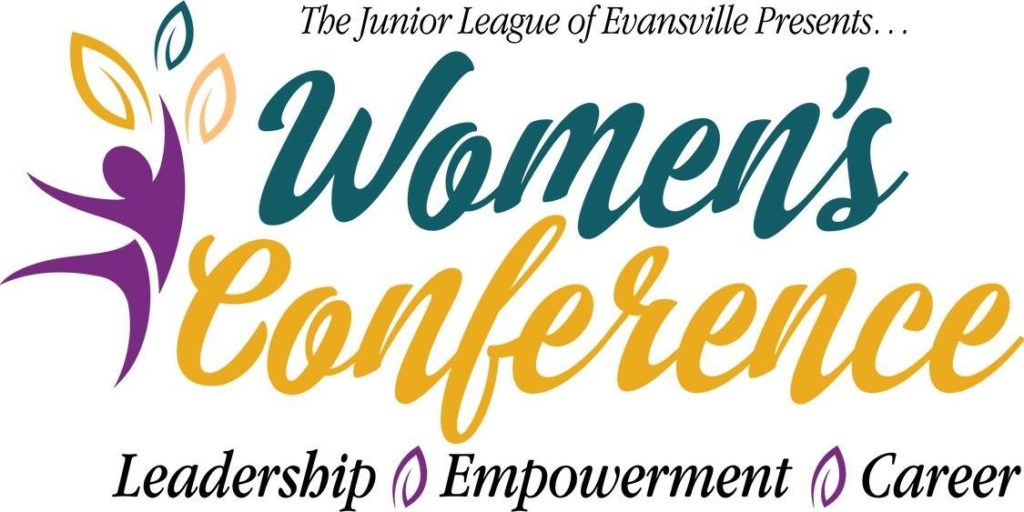 This 3-tiered conference program is specifically designed to inspire and empower women at every stage of their Leadership/Career journey.
For over 90 years, the Junior League of Evansville has been dedicated to empowering women to be civic leaders through an effective, interactive development program. In support of this mission, the Junior League of Evansville will host the Women's Conference and Luncheon on August 15, 2019, at the Holiday Inn Evansville Airport, from 8:00 am to 4:00 pm CDT.
Ready to sign up? Click here to register for the conference!
The conference will include workshops and a vendor expo focused on women's interests, career, and leadership.
Workshops:
Creative Confidence
Resume Builder
Style consultant
Interview and Negotiation Tips
Build Your Personal Brand
How to keep difficult people from ruining your day
Diversity and Inclusion
Servant Leadership
Career Pathing
Presentations and Impressions
Financial Confidence
Overcoming Overwhelm
Social + Emotional Intelligence
Elephant in the Office
Controlling Office Technology Before it Controls You.
During the luncheon, the Junior League of Evansville will present the Woman of Empowerment Award as well as the 2019 Top 20 Women in Business in the Tri-State Area. These awards will recognize innovative, servant leaders in the Tri-State area who make our community a better place to live and work. The nomination process for both awards has now closed!  All nominations were due by July 1, 2019. Please join us at the conference on August 15th when we will honor the winners!
Keynote speaker Sue McCarthy, founder and CEO of the Vault Luxury Resale and author of Good, Better, Best will share her journey from being homeless to becoming one of St. Louis's most successful entrepreneurs.
Price:
$40.00 – Conference per person
$45.00 – Luncheon per person
$75.00 – Combo Conference & Luncheon per person
Event Location:
Holiday Inn Evansville Airport
7101 U.S. Highway 41 North
Evansville, IN 47725
Ready to sign up? Click here to register for the conference!
For more information about this event, please email us at office@juniorleagueofevansville.org
Event Location:
Holiday Inn Evansville Airport
7101 U.S. Highway 41 North
Evansville, IN 47725