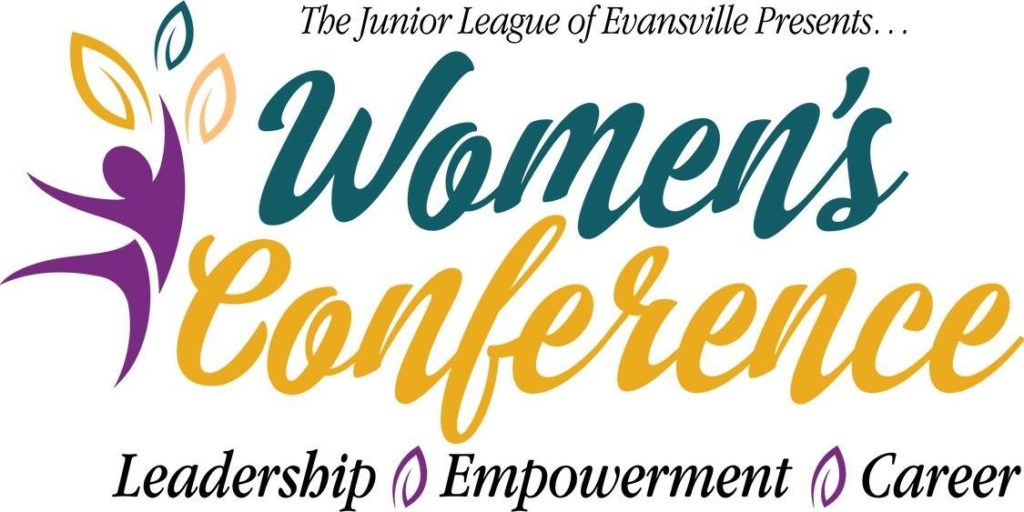 Ready to register for the conference?  Click here to register!
For over 95 years, the Junior League of Evansville has been dedicated to empowering women to be civic leaders through an effective interactive development program.
In support of this mission, the Junior League of Evansville will host the Women's Conference and Luncheon at the Old National Events Plaza on November 3, 2022, from 8:00 AM to 3:00 PM.
This 3-tiered conference program is specifically designed to inspire and empower women at every stage of their leadership journey – from women who are just getting into the workplace, to rising managers, to tenured executives. The conference will include workshops and a vendor expo focused on women's interest, career, and leadership.
During the luncheon the Junior League of Evansville will present the Woman of Empowerment Award as well as name the 2022 Top 20 Women in Business in the Tri-State Area. These awards will recognize innovative servant leaders in the Tri-State area who make our community a better place to live and work. The nomination process for both awards has now closed. Please join us at the conference on November 3rd when we will introduce the winners.
Keynote Speaker Jenette Jurczyk, the National Director of The She Said Project, whose mission is to empower everyday women to share their extraordinary stories. She produces and directs the local productions of "That's What She Said" in Champaign, IL and Bloomington, IL. Under her leadership, The She Said Project has launched the teen empowerment program "That's What Teens Say" with Erin Tarr at Be the Benchmark; The Shoe Said Project, in partnership with Share Your Soles, and is getting ready to launch The She Said Project Podcast.
8:00 AM – 9:00AM Registration, Networking and Visiting Exhibitors
Workshop Session 1: 9:00AM – 10:00AM (Workshops listed below) (Participants will select a workshop of their choice for each session)
Workshop Session 2: 10:15AM – 11:15AM
Break 11:15AM
Lunch Session: 11:30AM – 1:00PM (This session is only for those who purchased a Luncheon Ticket.)
Session 3: 1:15PM – 2:15PM
Session 4: 2:30PM – 3:30PM
3:30PM – 4:00PM Networking
8:00AM – 2:00PM Visiting Exhibitors
Ready to register for the conference?  Click here to register!
Price to attend the Women's Conference in November:
$40.00 – Conference per person
$45.00 – Conference Luncheon per person
$75.00 – Combo Conference & Luncheon per person
$360.00 – Luncheon – Table Captain
$500.00 – Luncheon – Table Sponsor
Women's Conference Exhibitor
The Junior League of Evansville would like to invite you to be a Women's Conference Exhibitor! If you choose to participate, you will be provided a table to advertise and/or sell your merchandise or products to our 300 plus event participants. Please click here to submit your application to be a conference exhibitor.
Click here to purchase tickets for the Women's Conference.
If you would like to make a donation to support the Women's Conference, please click here.
For more information about this event, please email us at office@juniorleagueofevansville.org
Thank you to our mission partner St. Vincent- Ascension.
Thank you to our community partners:  Legence Bank  and News 4U.