Join the Junior League of Evansville Today!
The Junior League has been the driving force behind the kinds of initiatives and institutions that make our community a healthier, more vital place to live.
Junior League members, reflecting a wide range of backgrounds, interests, and professional pursuits, work together to identify unmet needs, forge effective coalitions, and work for change. Time and time again, the Junior League is among the first organizations to step up to the plate and tackle a community's biggest challenges.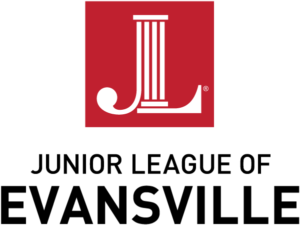 Membership in the Junior League of Evansville is open to all women regardless of age, race, color, religion, sexual orientation, physical status, or national origin, who possess an interest in and a commitment to voluntarism. JLE is an excellent fit for women who are looking for a complete volunteer package that includes community service, leadership training and social networking. There are many worthwhile organizations in which you can volunteer your time, but none of them combine all three aspects as well as the Junior League of Evansville. Reasons to join the Junior League include:
• Ability to explore volunteer opportunities
• Community awareness
• Leadership skills/ development
• A place to showcase your talents
• Safe haven for learning new skills
• Learn to conduct meetings professionally
• Personal growth
• Networking
• Socializing
• Satisfaction in making a difference in your community
If you are interested in more info on JLE, CLICK HERE to send us your contact info and we'll reach out to you!
CLICK HERE to enroll in the 2019-2020 Provisional Class!
Payment can be made at a JLE social event, by  calling the JLE office at 812-434-6710, online at this link, or by mailing a check to:
Junior League of Evansville
101 Plaza East Blvd
Suite 112
Evansville, Indiana 47715
Please be sure to review the outlined membership information below to ensure that you maximize the benefits and experience you can expect as a Provisional Member.