Junior League of Evansville Welcomes AJLI President Ellen Rose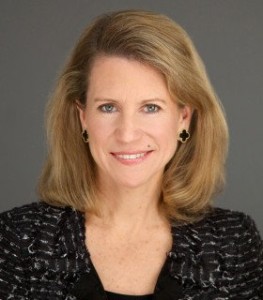 The Junior League of Evansville is excited to announce that Ellen Rose, President of the Association of Junior Leagues International will be our special guest and will be training and celebrating with our local league members on Monday, January 18, 2016 and Tuesday, January 19, 2016 in celebration of our 90th year serving our local community.  Many special member-wide events are scheduled to welcome Ellen Rose and commemorate our dedication to our city, voluntarism, and women in leadership. Scheduled events on Tuesday, January 19th, include a 9:00am ribbon cutting ceremony at Southwestern Indiana Arts Council and a Done-in-A-Day volunteer effort at the YWCA between 10:30am-12:30pm–all members and our media partners are encouraged to attend.  Our membership has been invited to welcome President Rose during a private cocktail reception on the evening of Monday, January 18th, 2016–our members are encouraged to please contact the league office if wish to reserve a spot during this fun filled evening!  We encourage all provisional, active, and sustaining league members, community partners, and members of the media to contact our local office at 812-434-6710 if you would like to learn how you can become involved with this special 90th-anniversary event or for more information about our Community Action Now (C.A.N.) Campaign—celebrating positive community impact and voluntarism in the tristate.
Ellen Rose is a member of The Junior League of the City of New York, where she has served in a number of leadership roles, including President. Throughout her volunteer career, Ellen has built a reputation for leading and motivating others. Ellen previously served on the AJLI Nominating Committee and Board. Most recently, she chaired the board of the U.S. Association for the United Nations High Commissioner for Refugees. Professionally, Ellen is a Managing Director at Fiduciary Trust Company International in New York City. She was a 2013 recipient of the Wall Street Women of Excellence Award given by Traders Magazine and a 2014 recipient of the National Council of Jewish Women – New York Chapter Women Who Dared Award. She holds an AB from Princeton University and an MBA from New York University. [source: Association of Junior Leagues, International, Inc., Ellen Rose Retrieved from: http://www.ajli.org/?nd=p-who-leadership-board-bio-ellen-rose ]
All Junior League of Evansville members and members of the media are invited to attend our January General Membership Meeting, A Celebration of 90 Years of Service.  A celebratory display of our signature projects and current grant recipients will be showcased from 5:30 p.m. to 6:30 p.m. at Evansville Country Club.   The Social Hour will also be from 5:30 to 6:30 p.m.  Ms. Rose will be speaking at the meeting to commemorate our 90th Anniversary.